The product liability lawyers at Shoop | A Professional Law Corporation continue to review, investigate and take on new cases involving defective, cochlear implants. No law firm in the nation handles more Cochlear claims than we do. Our product liability lawyers have recovered millions upon millions for our clients who have been injured by defective products.
We have resolved claims for clients ranging from California to New York to Canada and in between. It is important to note that product liability claims have applicable statutes of limitation, so it is important to contact us as soon as possible for a free of cost evaluation of your potential claim.
COCHLEAR IMPLANT SOFT FAILURE VS. HARD FAILURE – WHAT YOU SHOULD KNOW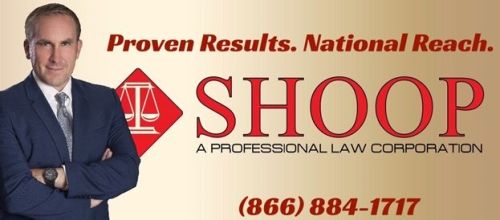 Often in our investigation, our clients' cochlear implants have ceased functioning due to a hermeticity failure. In essence - because the cochlear implant cannot achieve an airtight seal - moisture from the inner ear penetrates the device and begin to short circuit the diodes that power the implant.
"SOFT FAILURES" of the cochlear implant can typically occur when some of the diodes cease to function or otherwise function intermittently due to moisture penetration. When this occurs, it can be a truly frustrating experience for the family, particularly with a very young implant recipient. Intermittent functionality attendant to soft failure can be difficult to interpret. The first step should be to contact an audiologist that can conduct a test to determine if the device is failing, or otherwise if the device is functioning appropriately. If you know or suspect that that the period of intermittent functionality is increasing, or that there are otherwise long periods of time that the device is not functioning at all, it is a good idea to contact us.
"HARD FAILURES" of a cochlear implant occur typically when complete device malfunction is suspected and confirmed with the available diagnostic tools (e.g. "Integrity Testing"). An Integrity Test report will be generated confirming these findings. It is important to secure a copy of this particular test report and send to us as soon as possible for evaluation. Hard failures are generally the result of excess moisture in the device that causes the majority of the diodes to short and, subsequently, the device will shut down. We have also seen device feed thru components completely break away from the unit, causing an immediate, catastrophic failure of the device.
WHAT YOU SHOULD DO
It is of the utmost importance that you contact the product liability lawyers at Shoop | A Professional Law Corporation as soon as you suspect device failure. Also remember not sign any waiver or accept any monetary settlements with the company if they offer to provide any services or refunds in relation to the failed implant without representation.
The product liability lawyers at Shoop | A Professional Law Corporation represent clients nationally and internationally with regard to failed, Cochlear implants. No other law firm has the breadth of experience that we do regarding these products and we will fight to ensure you receive maximum compensation for your injuries. Please contact us immediately if you or your child has suffered a failure of a cochlear implant.
Shoop | A Professional Law Corporation
Defective Product Lawyers with a National Presence.
We Get Results. Period.
Call us today for a FREE consultation at 866.884.1717