The product liability lawyers at Shoop | A Professional Law Corporation write to advise that Textron Specialized Vehicles, in conjunction and cooperation with the United States Consumer Product Safety Commission (CPSC) are voluntarily recalling Bad Boy off-road utility vehicles. The product defect associated with these off-road utility vehicles is that they lack any seat belts, thereby posing an unacceptable risk of serious injury or death to its operators and passengers should the vehicle roll over or otherwise suffer an accident.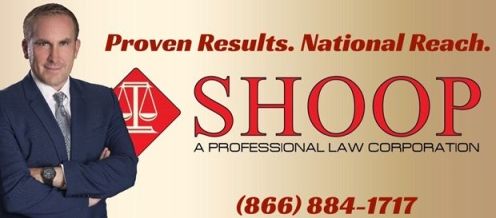 To that end, TEXTRON is announcing this product recall of approximately 1,100 Bad Boy off-road utility vehicles ("UTVs"). As to prior injuries and incidents, and as a direct result of the vehicles rolling over, a fourteen (14) year-old male passenger tragically died in Toombs County, Georgia and - in a separate rollover incident, a male operator (adult) suffered a severe leg injury. As these UTVs lack seat belts, they obviously pose a serious risk of injury or death to operators and passengers alike in the event of a vehicular accident or rollover event.
As for product identification, this recall involves "Bad Boy XTO" and "Bone Collector XTO" type off-road utility vehicles manufactured by Textron Specialized Vehicles. These four-wheeled vehicles are powered by battery and contain a bench seat for driver and passenger as well as a two-passenger, backward-facing bench seat on the rear of the unit.
The vehicles were sold in black, camo, white, flame red, patriot blue and forest green. The model and brand name can be found printed on the front and side panels of the UTVs. These recalled units have serial numbers which range from:
8000020 - 8004934
The serial numbers are easily located on the steering column of the UTV (connected to the wheel). These recalled units were sold at retail at participating Bad Boy dealerships nationally from the time period November 2010 to June 2013. These UTVs retailed for roughly $13,200 to $14,200 and were manufactured within the United States. Consumers are advised to stop riding these vehicles immediately as they do not contain seat belts.
The product liability lawyers at Shoop | A Professional Law Corporation represent consumers nationally who have suffered catastrophic injury as a result of use or interaction with defective or recalled products and have investigated countless cases of product defect. If you or loved one has suffered such an injury, please give the experienced product liability attorneys in our office a call today for a free consultation to discuss your legal rights.
Shoop | A Professional Law Corporation
Product Liability Lawyers with a National Presence.
We Get Results. Period.
Call us today for a FREE consultation at 866.884.1717