The product liability lawyers at Shoop | A Professional Law Corporation advise consumers of a recent, voluntary product recall involving digital clamp meters manufactured by Extech, a division of FLIR Commercial Systems Inc., of Goleta, California. The recall was instituted on May 25, 2017 and was conducted in conjunction and cooperation with the United States Consumer Product Safety Commission ("CPSC").
The product defect associated with these recalled, digital clamp meters is their propensity to fail to give an accurate voltage reading. This condition therefore results in an operator getting a false reading such that it appears that the electrical power is either off or at a lower level. This poses an obvious electrocution hazard.
Notably, there are roughly 1,700 of these recalled units currently in distribution within the U.S., (additionally, multiple such units were sold in Canada). For product identification purposes, this recall involves the Extech digital clamp meters with the following model numbers:
EX650, EX655, MA160, MA61, and MA63.
These models are all AC/DC clamp meters; essentially electrical test devices that measure AC/DC voltage, resistance, capacitance, frequency, temperature, continuity, and diode. Further, the serial numbers associated with this product recall are in the following format: R15XXXXXXX to R17XXXXXXX. Lastly, the logo which reads, "EXTECH" (and the corresponding model number) are printed on the front of these various, recalled units with the serial number located on the back. These digital clamp meters are both orange and green in color. They were sold at retail by Grainger, Platt Electric Supply stores and various other such industrial and electrical distributors nationally – as well as online at Amazon.com - from the period January 2016 to April 2017. The price points for these recalled units ranged from between $110 and $230.
---
WHO WE ARE
The product liability lawyers at Shoop | A Professional Law Corporation represent consumers nationally who have suffered catastrophic injury as a result of use or interaction with defective or recalled products and have investigated countless cases of product defect. If you or loved one has suffered such an injury related to a defective product, please give the experienced product liability attorneys in our office a call today for a free consultation to discuss your legal rights.
Shoop | A Professional Law Corporation
Defective Product Lawyers with a National Presence.
We Get Results. Period.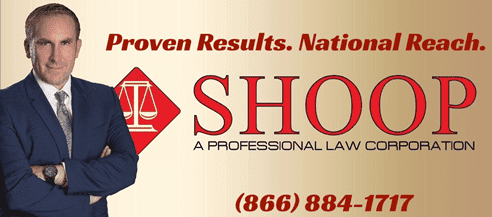 Call us today for a FREE consultation at 866.884.1717