The trial team at Shoop | A Professional Law Corporation secured yet another multi-million dollar recovery at trial in Los Angeles County. LASC Case Number BC587438 featured a $300,000.00 settlement with co-defendant and a $1.5 million dollar verdict against the remaining defendant. Additionally, the Court added CCP 998 prejudgment interest of $223,123.00 and costs of $67,757.53 to the judgment.
A link to the Jury Verdict Alert write-up can be found here, coupled with additional trial team and case details:
http://www.juryverdictalert.com/jury-verdicts/item/highlighted-verdicts/gilda-de-paz-v-vpmg-1772-preuss-llc
The product liability lawyers at Shoop | A Professional Law Corporation represent clients nationally with regard to defective products and medical devices. David Shoop and Don Liddy are preeminent lawyers and have secured numerous multi-million dollar verdicts and settlements at trial.
Shoop | A Professional Law Corporation
Defective Product Lawyers with a National Presence.
We Get Results. Period.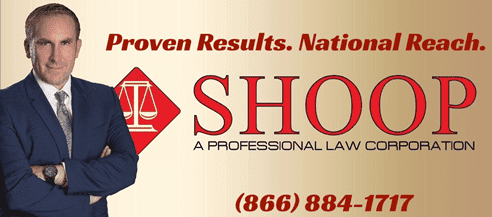 Call us today for a FREE consultation at 866.884.1717