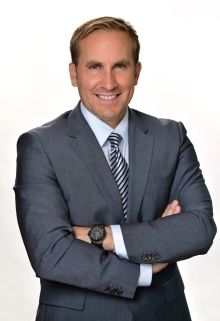 The defective product lawyers at Shoop | A Professional Law Corporation remind the public of a recent, voluntary product recall on the part of eight (8) retailers involving 32" Coby Flat Screen Televisions due to associated fire and burn hazards. This product recall was affected in conjunction and cooperation with the United States Consumer Products Safety Commission ("CPSC"). As a reminder, consumers should cease using these products immediately - unless otherwise instructed - and bear in mind additionally that it is a federal crime to sell or otherwise attempt to resell a recalled, consumer product.
The product defect associated with these various, Coby 32-inch flat screen televisions involves an electronic component which can fail, catch fire and thereby cause to ignite nearby items, posing a substantial risk of fire and burn injury hazards.
The U.S. Coby company is out of business so the eight (8) retailers have naturally stepped up their efforts to voluntarily recall this product because they are within the chain of distribution of the subject product for purposes of strict products liability. Accordingly, retailers, Best Buy, Sears, Kmart and Toys R Us, amongst others, are voluntarily recalling the more than 8,900 such units currently in distribution within the continental United States.
For product identification purposes, this consumer product recall involves (black) Coby 32-inch flat screen TVs with the following model numbers and serial numbers:
Model Number TFTV3229
Serial Numbers commencing with "LG" and having "M07" or "M10" within the 9, 10 and/or 11 position of these serial numbers.
The model and serial numbers can be located on a printed label near the back of these televisions, and importer/distributor "Coby" is printed on the front of the televisions. As referenced, Coby USA has declared bankruptcy.
The Consumer Products Safety Commission has already received reports of six (6) incidents involving the televisions smoking, sparking, overheating or otherwise catching on fire, and one such incident involving the television catching fire caused extensive property damage.
The U.S. CPSC advises consumers to immediately turn off and de-energize these recalled units and to contact the participating, recalling retailers wherein these televisions were purchased for instructions on the applicable remedy. As the importer/distributor Coby has declared bankruptcy and is now out of business, the retailers, themselves, are providing the remedy. These various remedies and terms appear to vary as between the retailers.
These recalled products were sold at Nebraska Furniture Mart, P.C., Fry's Electronics, ABC Warehouse, h.h. gregg, Sears/Kmart, Toys R Us, Richard & Son, as well as online at BestBuy.com, dealtree.com, techliquidators.com and other such similar online retail stores and nationally, from approximately August of 2011 through November of 2013. These various units sold retail for between $170 and $260. Importer Coby USA (distributor) is out of business while Coby Electronics Co. Ltd., of Hong Kong remains active. These recalled products were manufactured in China.
For serious product liability and burn injury cases and claims it is critical to retain a law firm with extensive experience in fire cause and origin analysis, forensic and related evidentiary issues to maximize the value of your claim. If you or a loved one has suffered a burn injury, please contact the experienced product liability lawyers at Shoop | A Professional Law Corporation today for a free consultation to discuss your legal rights.
We get results. Period.
CALL US TODAY AT (866) 884-1717