The product liability lawyers at Shoop | A Professional Law Corporation are currently taking on and investigating claims involving Essure - a permanent birth control for women - manufactured by Conceptus Inc. (a company later acquired by Bayer in 2013). This product is intended to create a barrier against pregnancy and involves placement and fixation of various, flexible inserts directly into the fallopian tubes. The fallopian tubes carry the eggs from the ovaries into the uterus. During the course of approximately three (3) months, fallopian tissue forms about the inserts, with resulting tissue build-up intended to generate a "barrier" that prevents sperm from reaching the eggs - therefore preventing conception. Essure, above-described, is intended as a female sterilization technique, apart from tubal ligation or tubectomy.
Have you suffered from Essure birth control? Contact us at (866) 884-1717 for help.
FDA Probe of Essure-Related Problems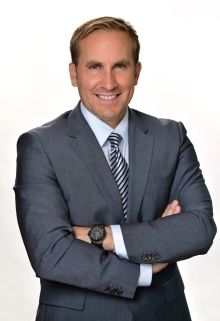 Increasingly, women have reported to the FDA that they have suffered certain health issues subsequent to Essure, such as extreme pain, while still other reports describe symptom otology not otherwise included in the product labeling and which were not observed at all in the sundry, post-approval studies, or which were described in any capacity whatsoever within the clinical literature. These symptoms and side effects include, but are not limited to:
Extreme fatigue
Depression
Weight gain
The FDA relies generally on a mixture of post-market surveillance data sources in furtherance of its monitoring the safety and efficacy of the medical devices it approves. With regard to Essure, the FDA maintains on its website that it has conducted "a thorough review of the available information pertaining to Essure and the various experiences of patients who have had Essure subsequent to FDA approval in the year 2002." This includes, but is not limited to, experiences of various patients who have had positive outcomes with Essure as well as those who have experienced problems. Specifically, the FDA has undertaken the following in furtherance of its review:
The FDA has examined and reviewed Essure patient reports of symptoms and side-effects, coupled with reports of problems and issues submitted to the FDA from other sources including, but not limited to physicians, clinicians, healthcare providers, patients, and Conceptus, Inc., the manufacturer of Essure.
Research by FDA Regarding Essure
The FDA maintains that it has additionally conducted research involving the Manufacturer and User Facility Device Experience (MAUDE) database. Notably, from approximately early November, 2002 (The date of FDA approval of Essure), through late October of 2013, the FDA received a staggering number (over 940 reports of adverse instances) causally related to Essure. FDA discovered the most frequent, adverse events reported involved:
The pain above-described (over 600 instances)
Hemorrhagic/bleeding issues (approximately 140 such instances)
Headache/pain (approximately 130 such instances)
Irregularities involving menstrual cycle (approximately 95 such instances)
Fatigue (nearly 90 such instances)
Fluctuations/ variations in weight (nearly 80 such instances)
Migration of device components (116 instances)
Patient-device incompatibility issues (113 instances)
Device not operating as intended (73 instances)
Mal-positioning/ malformation of device (46 instances)
Loss of device integrity (37 such instances).
Adverse instance and product defect (problem reports) submitted to the FDA may contribute and assist the FDA in the detection of potential device related safety, health and efficacy issues as well as the exploration of risk-benefit assessments of Essure. The FDA claims further on its website that it has reviewed results and outcomes from a five-year study conducted by the manufacturer, Conceptus, and required by the FDA mandate as a requirement of Essure's 2002 approval.
This post-approval study evaluated: 1). efficacy of Essure's prevention of pregnancy; 2). overall safety and efficacy of the procedure respecting the placement of Essure within the fallopian tubes; and, 3). safety and efficacy of Essure once implanted, including overall patient comfort.
Pregnancy Subsequent To Essure Placement
The manufacturer claims that Essure procedure is 99.83% effective when used according to the approved instructions (data provided and based upon the five-year clinical trials). The FDA, however, states that it will continue to monitor post-market the safety and efficacy of Essure to ensure that its benefits outweigh its risks. In the interim, FDA encourages patients with Essure-related problems to seek a thorough evaluation from their doctor and also be sure to get the appropriate and recommended follow-up care. Patients with complications and health issues related to Essure are additionally encouraged to submit a voluntary report regarding the problems and complications experienced with Essure via MedWatch (FDA's Safety Information and Adverse Event Reporting program). The FDA is charged with reviewing these various, MedWatch reports and to take appropriate and necessary action to protect public health.
Shoop | A Professional Law Corporation And Essure Claims
The product liability and medical device lawyers at Shoop | A Professional Law Corporation represent individuals nationally who have suffered injury as a result of defective medical devices and prescription drugs. If you have suffered injury as a result of your use or interaction with Essure, you need experienced legal counsel with proven experience in product liability and medical device matters.
Call us today for a free consultation at (866) 884-1717.
We get results. Period.