The product liability lawyers at Shoop | A Professional Law Corporation remind the public of a recall that recently occurred involving General Motors SUVs. The motor vehicle company has issued a recall for 1.5 million vehicles as of Monday. The reason for this recall has to do with an effort to fix safety defects in their vehicles. The most recent recall from GM is 1.18 million SUVs due to airbags that may not deploy.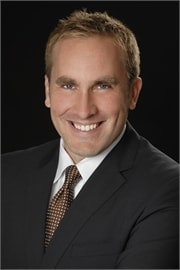 GM has mentioned their full cooperation with government investigations regarding a recall that was issued last month. The previous recall involved over 1.6 million small cars, due to defective engine switches. 12 deaths have been linked to this defective product and the motor vehicle company has been facing strict review and been under investigation for how they are handling this recall. The CEO of the company has spoken that GM is cooperating and will get better as a result of these tragic happenings. The CEO mentioned that the company is dedicated to moving towards quick fixes of all safety defects in their vehicles.
As of Monday, the recalls include:
1.18 million SUVs due to airbags
303,000 vans
63,900 sedans
GM has stated that there have not been reports of injuries resulting from any of these recalls. At the same time, there have been seven reported injuries to the National Highway Traffic Safety Administration regarding the defective airbags in the SUVs. The airbags in the SUV can fail to deploy if the driver does not pay attention to an airbag warning light located on the dashboard. There are four malfunctions that can generally occur with an airbag:
The airbag deploys too early when the vehicle is in an accident
The airbag deploys without the occurrence of an accident
The airbag fails to deploy in an accident
The airbag injures shorter drivers when they deploy
With thorough investigation, we can help you determine the issue with the airbag and pursue compensation from the party responsible.
If you have suffered due to any defective product, including those involved in your vehicles, our firm can help. Whether you suffered an injury directly caused by an automobile defect or if your injury was worsened by the defect, Shoop | A Professional Law Corporation can help. The types of damages that you can recover in an automobile defect case can include any or all of the following:
Lost wages
Pain and suffering
Diminished future income
Medical expenses
Vehicle repairs
Seek help from experienced product liability lawyers if you or a loved one has suffered any injury from an automobile defect, or specifically the airbag defects in the General Motors SUVs. Contact us today to set up a free initial consultation where we can discuss your unique case and your legal rights.
Call Shoop | A Professional Law Corporation today at (866) 884-1717.