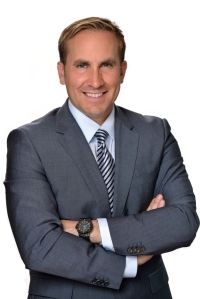 Attorney David Shoop of Shoop | A Professional Law Corporation successfully resolved a burn injury case for $3,500,000.00 in April of 2014. This matter involved a residential fire in California with complex forensic and causation issues. The forensic investigation as to cause and origin of the subject fire, coupled with the results of the electrical arc mapping and results of artifact evidence examinations were vigorously disputed by the defense - which further disputed the cause of the fire.
David Shoop has years of experience investigating and processing fire scenes and litigating fire and burn injury cases in California and he additionally consults on fire cause and origin matters nationally. Mr. Shoop is a member of the National Fire Protection Association (NFPA) Research Committee, and he has investigated and processed scores of fire scenes. These fire and casualty cases range from multi-million dollar property damage claims to multiple-fatality, residential fire claims.
David Shoop has authored guides for product liability litigation, evidence preservation, as well as his "Four Golden Rules for Fire Scene Investigation." A link to this latest submission can be found here:
The burn injury lawyers at Shoop | A Professional Law Corporation have years of experience with and are experts at litigating fire and casualty matters. Further, the firm has extensive experience and expertise in fire cause and origin and related, forensic investigations. Attorney David Shoop has prepared numerous lectures and presentations with regard to NFPA 921 standards application and related, evidentiary issues.
For catastrophic burn injury cases, care should be taken to choose a law firm to represent your interests that has significant experience and has a track record of proven success litigating fire and burn injury cases. Processing a fire scene correctly, coupled with appropriate artifact evidence retention and conducting appropriate discovery are some of the most daunting and complex challenges an attorney can face. As such, there is simply no substitute for experience here – from devising an inspection plan and scene investigation, to the assembly of the best technical and forensic team, to understanding the engineering concepts and evidence preservation – this is all about experience. An attorney not well-versed or experienced with handling fire and casualty cases can miss important things in a forensic investigation. More importantly, an inexperienced attorney may miss important details and do a substandard job deposing the opposition's expert witnesses. Every fire scene is different. Every fire scene is dynamic. Experience matters.
If you or a family member has been catastrophically injured by a defective product, contact the experienced team at Shoop | A Professional Law Corporation today for a free consultation to discuss your legal rights.
We get results. Period.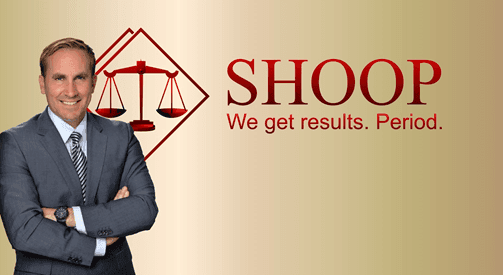 CALL US TODAY AT (866) 884-1717