A recent, voluntary product recall involving children's clothing which posed risks of strangulation hazards affirmed the United States Consumer Products Safety Commission ("CPSC")'s commitment in enforcing regulations and standards for consumer products which endanger children.
The product liability lawyers at Shoop | A Professional Law Corporation share in this commitment to ensure that ALL products advertised and marketed for children are safe in their intended use. This recent product recall involves Pure Baby Organics Boys Hoodies (which have been voluntarily recalled by Chantique's Corp., in conjunction and cooperation with CPSC, due to associated strangulation hazards. The date of recall was September 30, 2014, and the Commission assigned recall number 14-287 to this effort.
The product defect associated with these boy's zipper hoodie's involves the sweaters' drawstrings about the head and neck area of children, which pose a risk of strangulation to children inasmuch as the drawstrings can become caught or entangled on handrails, bus doors, playground equipment or other such moving objects. The drawstring locations pose serious entrapment and strangulation hazards for children.
DID YOU KNOW?
In February of 1996, the Commission set forth general guidelines about drawstrings in children's upper outerwear. In 1997, those guidelines were incorporated into a voluntary standard. Then, in July 2011, based on the guidelines and voluntary standard, CPSC issued a federal regulation. CPSC's actions demonstrate a commitment to help prevent children from strangling or getting entangled on neck and waist drawstrings in upper outerwear, such as jackets and sweatshirts.
The defective product lawyers at Shoop | A Professional Law Corporation have represented children nationally and internationally with regard to defective products and defective medical devices which caused catastrophic injury. Our lawyers have recovered millions of dollars as a result of these claims and cases and, as a direct result, manufacturers are held accountable. The lawyers at our firm share in the Commission's steadfast commitment to protect children from dangerous and defective products.
For product identification purposes, the subject recall involves boys hoodie's made of 100% cotton and which are sold in colors of gray with red-colored drawstrings which are located within the lining of the hood which surrounds the child's face. These various hoodies were sold in toddler sizes (2t to boy's size 3). There can also be found a white label which is sewn to the neck of the garment which has the product name and additionally a label with style number "PB1613.B12."
The Commission advises consumers to take the garment away from children immediately and, if possible, the drawstring should be removed from the hoodie to eliminate the hazard.
These recalled garments were sold at various children's boutique stores and outlets nationally, coupled with other stores such as Pumpkin heads and Sprouts. These garments were additionally sold online at Nordstromrack.com from approximately January of 2014 to August of 2014 for approximately $62. They were imported by Chantique's Corporation of Los Angeles, California, and manufactured in China.
The product liability lawyers at Shoop | A Professional Law Corporation represent clients nationally and internationally against manufacturers of defective children's products and have recovered millions of dollars for their clients and have advocated for the removal of such products immediately from the marketplace. If your child has been injured as a result of use or interaction with any defective product, you should call the experienced product liability attorneys at Shoop | A Professional Law Corporation today for a free consultation to discuss your legal rights.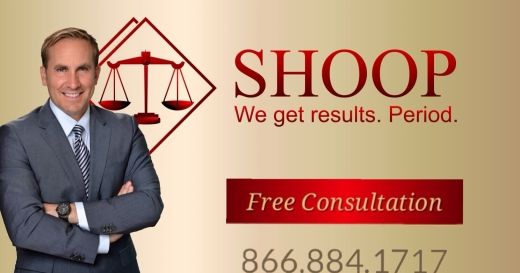 Shoop | A Professional Law Corporation
Injury Lawyers with a National Presence.
We Get Results. Period.
Call us today for a FREE consultation at 866.884.1717