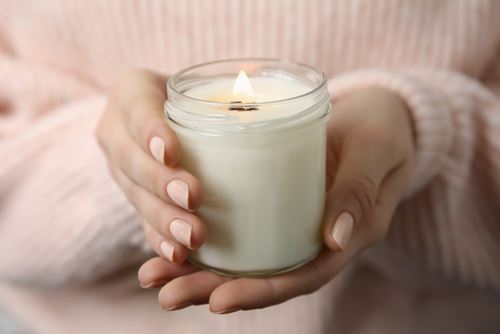 In December 2022, the Consumer Product Safety Commission (CPSC) advised of the recall of the Good Matters Three-Wick Candles.
The product was recalled due to the risk of potential lacerations and fire hazards. The jars containing the candles can break because the candles can burn at hotter temperatures. The candles have caught on fire, broke apart or cracked while they were being used on four reported occasions. This has caused burn injuries to an individual consumer. The CPSC stated that consumers should no longer use the candles.
The candle is a Good Matters three-wick candle, which is sold in a tumbler made of glass. The lid on the candle is made of wood and the words "Good Matters" are located at the top of the candle. The candles come in a variety of colors, including blue, black, pink, yellow and white. The candles also have numerous scents, such as citrus and basil, snowfall, cypress and fig and pine. There is wording on the front of the candle that states "Love" and "Peace" among other phrases. The SKU numbers for the candles are contained on the base of the candle and include the following numbers: GM-21WWWP21OZBX, GM- 21WWSF21OZBX, GM-21WWHC21OZBX, GM- 21MACF21OZBX, GM-21MACB21OZBX, GM- 21MALO21OZBX, GM-21LWHOPE21OZBX, GM- 21LWLOVE21OZBX or GM-21LWPEACE21OZBX.
The candles were sold online at amazon.com and goodmatterscandles.com. The following stores also sold the candles: Homegoods, Tuesday Morning and Bealls. The candles were distributed by Advantage Sales & Marketing LLC, a licensee of Good Matters.
If you have been hurt or injured by a defective candle, or by any other defective product, contact us immediately. The product liability attorneys at Shoop | A Professional Law Corporation are ready to assist individuals and families that have been injured and have suffered as the result of a defective product. Contact us to see if you can file a claim or complaint for compensation.
The attorneys at Shoop A | Professional Law Corporation have successfully resolved numerous cases and claims involving defective products, including injuries suffered as a result of defective home goods. We are experienced and knowledgeable in dealing with the manufacturers, distributors and suppliers of defective products and in recovering for our clients after devastating injuries and even death.
You can count on our Los Angeles product liability attorneys to help you move forward and pursue the compensation you need.
(For more information, you can click here to visit the CPSC website page regarding this recall.)
Call the product liability attorneys at Shoop | A Professional Law Corporation at 866.884.1717 if you have been injured by a defective candle or other defective product for a free and confidential case evaluation. We are the recall product attorneys.
Shoop | A Professional Law Corporation
Defective Product Lawyers with a National Presence.
Pursuing Recovery for Injuries as a Result of Recalled Products.
We Get Results. Period.