The United States Consumer Product Safety Commission (CPSC), in conjunction with manufacturer, E-Z-GO, announced a voluntary product recall of the below-listed consumer products. Consumers should immediately cease use and operation of these recalled products immediately unless instructed otherwise.
The products subject to the E-Z-GO recall include the following: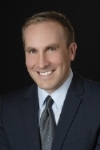 TXT golf cars, Cushman shuttle vehicles and Bad Boy off-road utility vehicles, of which approximately 21,900 units are currently in circulation.
The product defect associated with this recall involves the threaded, end rack-rod ball joint, which can break or fracture, thereby causing the ball joint to become displaced, and the driver to lose steering control. This event can result in a crash of the unit.
E-Z-GO is currently aware of approximately seventy-one (71) such reports of ball joint breaking and/or fracture, thirteen (13) of which resulted in ball joint displacement.
The recalled, E-Z-GO vehicles are both gas and electric powered units, 4-wheel vehicles with bench seats for the driver and passengers.
Remember, If you have suffered personal injury as a result of your use or interaction with a defective product (a product with a defective design, a product with manufacturing defects or defective warnings), you need experienced legal counsel with significant experience in product liability matters. Contact SHOOP | A PROFESSIONAL LAW CORPORATION today to speak with an experienced Los Angeles product liability attorney at (866) 884-1717.