We know there is nothing more frustrating, hurtful and bewildering than dealing with a cochlear implant that stops functioning. We know this because our clients constantly explain to us what it's like to live in a world without sound. They tell us about progress lost. They tell us about setbacks in school and speech therapy. Sometimes they just tell us about the loneliness they experience and the isolation they feel. We know about these feelings all too well, because -
The product liability lawyers at Shoop | A Professional Law Corporation handle more defective cochlear implant cases than any other law firm in the nation.
We are passionate advocates for cochlear implant recipients and we have represented families affected by cochlear implant failures from California to New York to Canada and most everywhere in between. Our law firm would like to take a moment and pass along to you some of the most valuable lessons we have learned over these last years handling scores of cochlear device claims and our suggestions to help you protect your interests in the event of device failure.
1. DO NOT ATTEMPT TO RESOLVE THE CLAIM YOURSELF!
This is the biggest mistake you can make. The company's first line of defense in the event of device failure is to get to you before we do - and attempt to resolve the claim for pennies on the dollar. Do not make this mistake. Often we hear that the company has agreed to pay for travel expenses and offer a free of charge replacement device in exchange for your signature on a waiver that could affect your legal rights to recover additional settlement amounts due and owing you. This brings us to our next piece of advice...
2. DO NOT SIGN A WAIVER OR RELEASE WITHOUT A LAWYER REVIEWING IT FIRST
All too often during the course of our experience, we have found that the company was able to successfully have victims of defective implants agree to to a nominal sum in exchange for their signature on a release which could affect their rights to recover in a court of law. Do not make this mistake!
3. CONTACT THE LAWYERS AT SHOOP | APLC AS SOON AS POSSIBLE
It is very important to contact us as soon as you or a family member has suffered a device failure. We can guide you through the testing process and we can also assist in the preservation of the explanted device and other important evidence. We will also be able to participate in the test process for the device by establishing protocols with the manufacturer.
The product liability lawyers at Shoop | A Professional Law Corporation represent clients nationally and internationally with regard to failed, cochlear implants. No other law firm has the breadth of experience that we do regarding these products and we will fight to ensure you receive maximum compensation for your injuries. Please contact us immediately if you or your child has suffered a failure of a cochlear implant.
Shoop | A Professional Law Corporation
Defective Product Lawyers with a National Presence.
We Get Results. Period.
Call us today for a FREE consultation at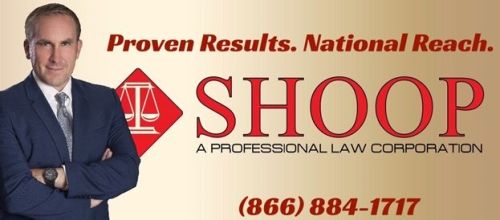 866.884.1717