The product liability lawyers at Shoop | A Professional Law Corporation discuss, yet again, issues surrounding the St. Jude Riata and Riata ST defibrillator devices. Notably, on or about January 10, 2013, the Food and Drug Administration issued a warning letter to Eric Fain, President of the St. Jude Medical Cardiac Rhythm Management Division (CRMD), located in Sylmar, California. Therein, FDA discussed in detail its investigation of October, 2012, involving the medical device manufacturer's Sylmar, California, facility.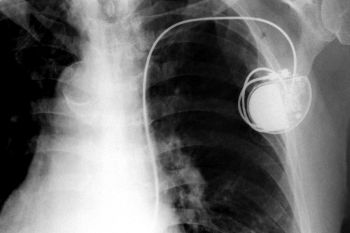 From approximately September 25th to October 15, 2012, FDA investigators chronicled manufacturing issues and violations attendant to the firm's manufacture of the Durata and Riata ST Optim (implantable) cardiac were determined to be "adulterated" within the scope and meaning of §501(h) of the FDCA, insofar as the methodology utilized or otherwise the facilities/controls used for manufacture, packing, installation, storage, etc. were generally not in compliance with current, good manufacturing practice requirements ("cGMPs) of the Quality System regulations, located within Title 21, Code of Federal Regulations (CFR) 820.
The warning letter addresses issues concerning failure validate, failure to make certain with a high degree of assurance according to established procedures, as required by 21 CFR 820.75(a), the safety and efficacy of the device.
Product liability and medical device lawyers David Shoop and Don Liddy represent individuals nationally who have suffered injury as a result of defective medical devices and prescription drugs. If you have suffered personal injury as a result of your use or interaction with a defective product (a product with a defective design, a product with manufacturing defects or defective warnings), you need experienced legal counsel with proven experience in product liability matters.
Shoop | A Professional Law Corporation continues to accept cases involving defective medical devices related to St. Jude's Riata and Riata ST lead wires which connect to cardiac defibrillators. These devices have been linked to twenty-two (22) deaths due to short circuiting according to an article published in a leading cardiologic periodical.
CALL US TODAY AT (866) 884-1717